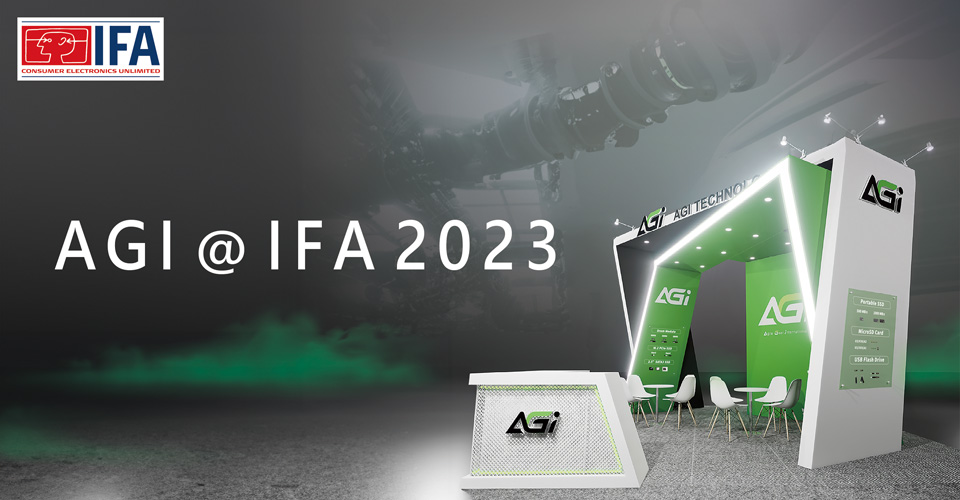 AGI Technology is honored to have participated in the International Consumer Electronics Show (IFA) held in Germany in 2023. Here, we not only showcased a series of impressive innovative products but also aimed to demonstrate our high-performance storage solutions and advanced memory technology. Below are the highlights of our products.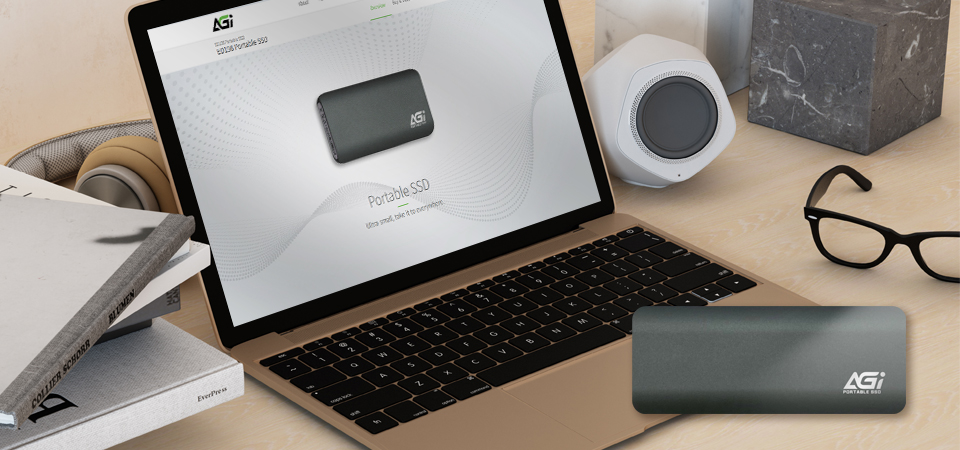 ED198 External Solid State Drive
The ED198 external SSD is a product that excels in portability and high-speed data transfer. Its ultra-compact design and high-speed USB 3.1 interface make it one of the most popular external storage products on the market. What's more, this drive boasts a transfer speed of up to 1000MB/s and large storage capacity, allowing you to easily access a large amount of data wherever you are.
UD238 DDR5 Memory
The UD238 DDR5 memory is not just a high-performance memory product; it also incorporates the latest DDR5 technology available in the market. With speed ranges from 4800MHz to 5600MHz, it offers a 75% performance increase compared to DDR4. This UDIMM product is designed for desktop computers, enhancing work efficiency and improving transmission stability through its high-quality PCB.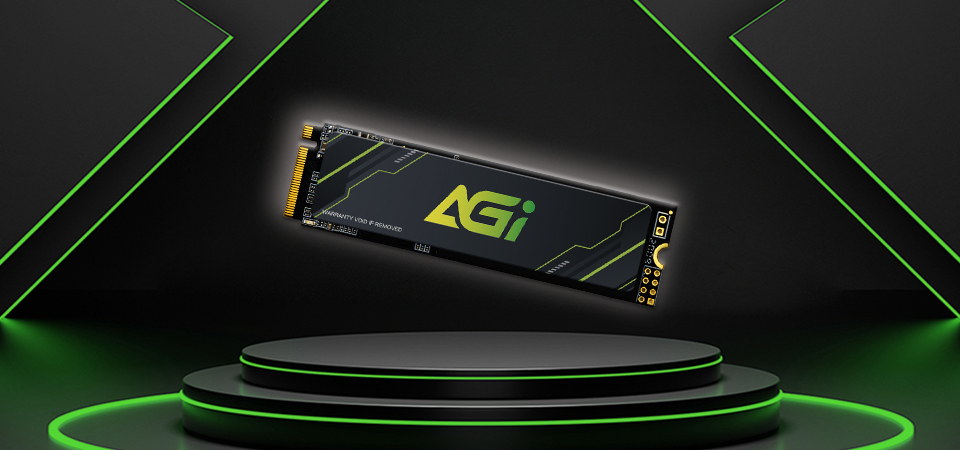 AI218 M.2 PCIE Solid State Drive
The AI218 M.2 PCIE SSD is a high-performance storage product with built-in DRAM cache memory and support for NVMe1.3. This product comes with a graphene heatsink, offering not only excellent performance but also the ability to handle high-load conditions with ease. What's more, it serves as an excellent entry-level option for users looking to upgrade to M.2 PCIE standards, offering great value for money.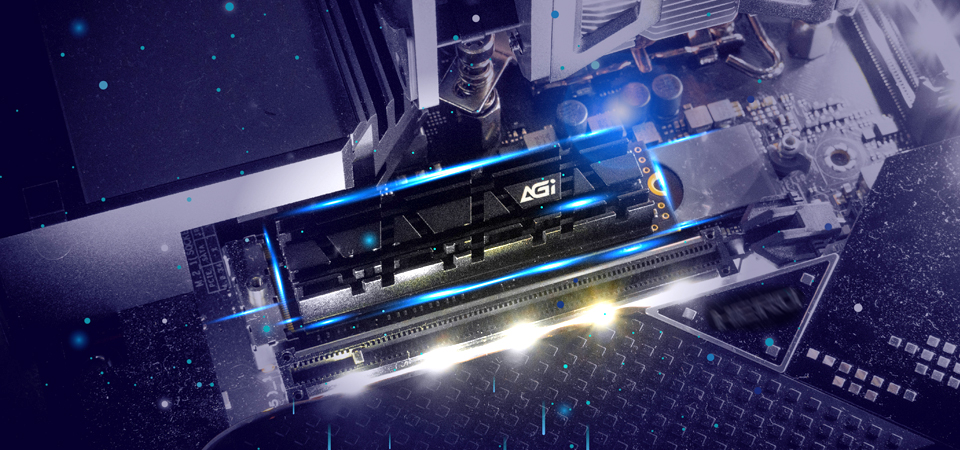 AI838 M.2 PCIE Gen4 Solid State Drive
The AI838 M.2 PCIE Gen4 SSD is not just a mainstream high-spec product in the market; it's also a storage solution with astonishing performance and versatile applicability. With transfer speeds reaching an incredible 7000MB/s, built-in high-conductive heatsink, and support for the latest NVMe1.4 protocol, this product meets the needs of various users. Whether you are a hardcore gamer or a professional audio-visual worker, you'll find the high performance and stability you need in AI838.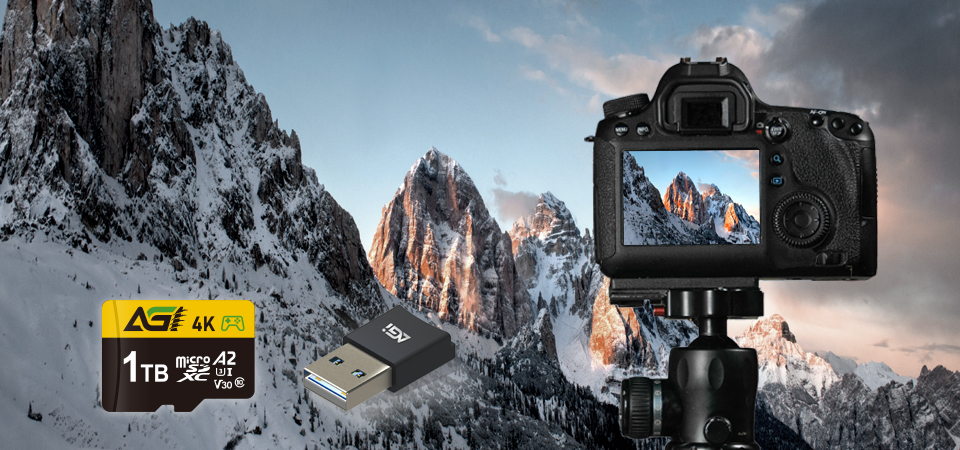 Supreme Pro TF138 MicroSD Card and USB 3.2 microSD Card Reader
The Supreme Pro TF138 MicroSD card is a multifunctional storage product with V30 speed specifications, support for 4K UHD recording, and A2-level APP compatibility. This memory card now also comes with an AGI USB 3.2 microSD card reader, which offers high compatibility, supporting not only USB 3.2 but also backward-compatible with USB 2.0. Its transfer speeds are up to 170MB/s read and 160MB/s write. The Supreme Pro TF138 MicroSD card can easily be paired with various lifestyle devices, including smartphones, dash cams, action cameras, and drones. The accompanying USB 3.2 microSD card reader allows you to easily transfer these files to your computer or laptop for further application and processing.
The IFA exhibition has just concluded, and we are very grateful for your support and attention. We look forward to meeting you again at next year's IFA exhibition. Additionally, we will be participating in the GITEX exhibition in Dubai from October 16 to 20, 2023, and we cordially invite you to join us then.
Thank you for your attention, and we look forward to seeing you!